The driving simulator, a cabin with all-round projection and an integrated car, is mounted upright on a hexapod and a linear axis. For a driving simulation that is as realistic as possible, the hexapod is moved linearly on the air-bearing axle. EIZENBERGER developed and built the air bearings for the linear axis and carried out the fine machining of the rails on site. A particular challenge was the combination of high resilience and rigidity, a large operating air gap and the desire for a design that was as compact as possible with a low mass. The air bearings are operated at 9 bar. The driving simulator accelerates at up to 10 m/s2.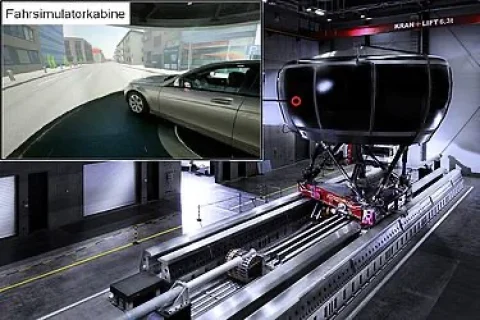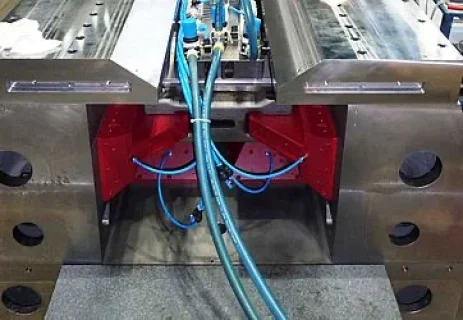 For face milling, hot stamping and in-process measurement of flat optical structures up to 2,000 mm x 1,000 mm.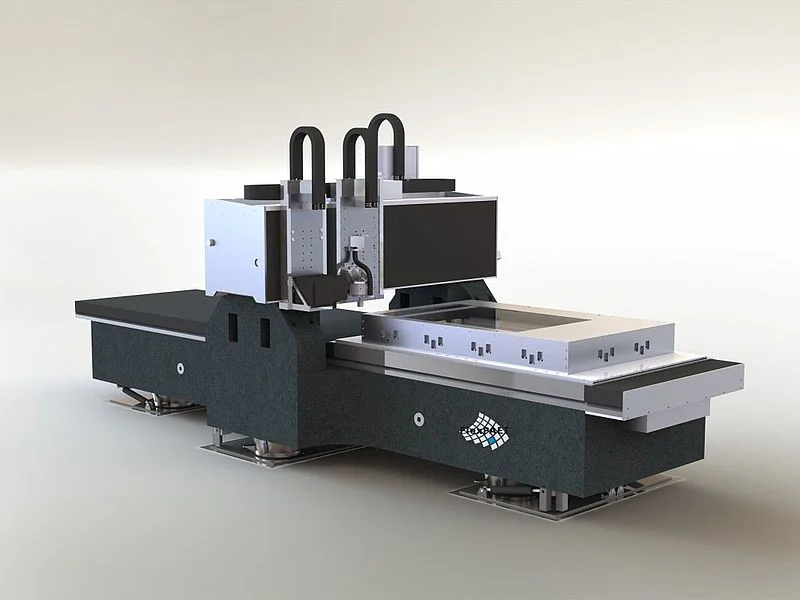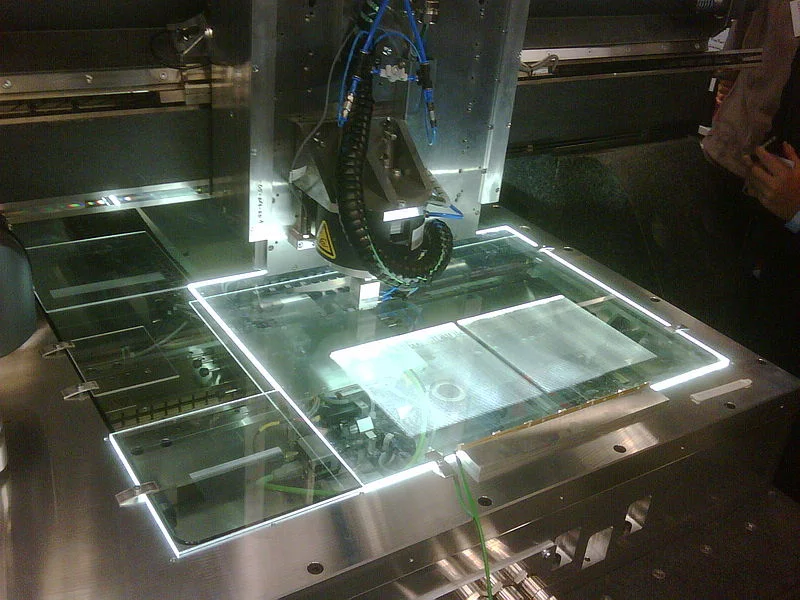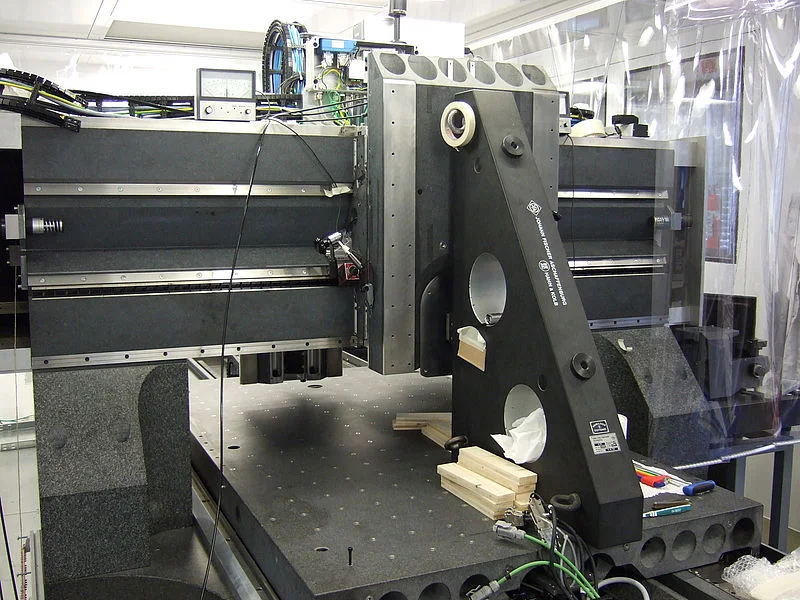 Rolling Road und Conveyor
These systems are used in the automotive sector in so-called environmental wind tunnels (EWT). With the EWTs, the road is simulated by a three meter wide endless steel strip on which the car stands. The belt is pulled under the vehicle at a speed of up to 300 km/h. The Rolling Road wheel support bearings are located under the treadmill. They consist of high-pressure air bearings, which are supplied with 24 bar to support the tire contact area. They are supplemented by air bearing-vacuum combinations that guide the steel strip independently of the positive or negative pressure acting under the vehicle.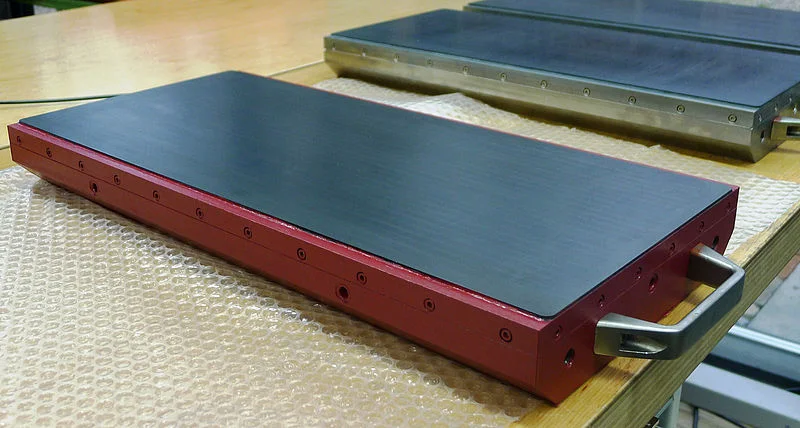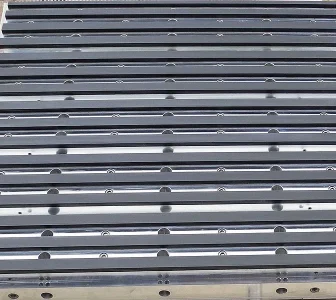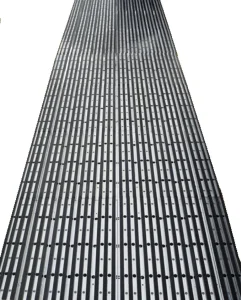 The air-bearing scanner axis is designed for a speed of up to 60,000 rpm. The axis is wear-free due to the air bearing. Cylindricity error of the polygon facets is < 1 µm.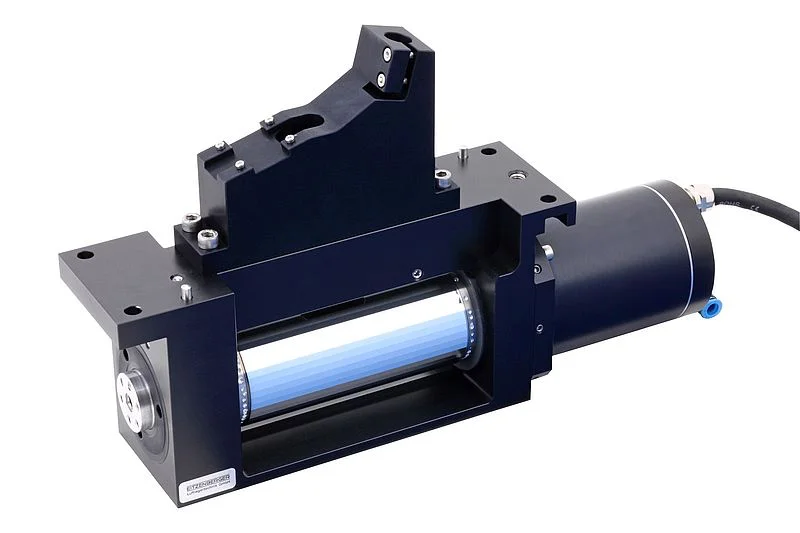 The air-bearing Fast Tool is used for free-form turning of plastic lenses and is suitable for use in wet machining environments.
High-speed axis with air bearings, stroke 600 mm; velocity 8 m/s. acceleration 180 m/s2, repeatability 0.2 μm. The axis is suitable for fast and precise pick-and-place applications in the semiconductor industry.